Our Blog
Empower Your Finances: Knowledge to Boost Our Journey Together
Discover and thrive with our Blog Page – your go-to source for concise, engaging, and uplifting financial wisdom. Together, let's unlock the secrets of smart money management and elevate our financial future.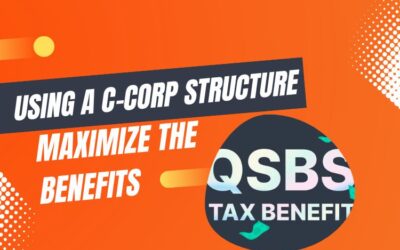 Entrepreneurs are constantly looking for ways to maximize their financial strategies for development and success in today's constantly changing company environment. Creating a C-Corporation (C-Corp) to be eligible for qualified small company shares is one of these...
Need a personalized Solution?
Unlock your business's full potential – schedule your strategy session today!